Watch the concept video above
We have lifted sales in several countries since 2003
Among our international clients are:
Mercedes-Benz, Deloitte, Vodafone, Copenhagen Airports, EasyPark, PerkinElmer, Epinion.
Our goal is to develope long lasting positive changes in sales organisations where we do consulting, and also in the ones we partly own our self.
Positive changes to us means: Both better bottom line results, and also individual personal positive changes.
We also take over sales management for other companies for an agreed period.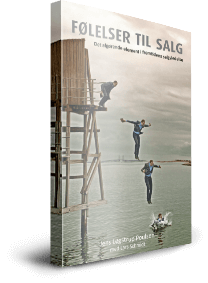 Sign up to my newsletter, and get the whitepaper 'Feelings for sales'
15 years of consulting in and around sales
LEARNING FROM 15 YEARS OF CONSULTING IN AND ARROUND SALES
The 'Feelings for sales' whitepaper is the short version of the book 'Feelings for sales' published in 2014
The concept 'Feelings for sales' gives you a deeper understanding of the inner game of sales, and how to work with your own or your employees personal barriers in sales.
It explains the difference between people who have a lot of mental and emotional barriers to fight, when they want (or are asked) to sell, and the people who year after year, enjoy the game of sales, get energy from selling and plays around with this ancient artform.
It also gives you new ideas on how to tackle, the unlogic problems you will meet in sales, and sales leadership in your career.
The newsletter is published quarterly